Our Services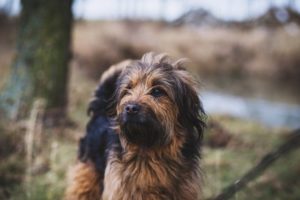 Hospital Services
Do you have a concern about your pet's health, your pet's diet, your pets behavior or questions about how to look after your pet? We are here to help!  We look forward to providing quality healthcare to your pet. For a complete list of our services please click the tab below!
Consultations by Appointment
Primary / Urgent care and Wellness and Preventative Care
Behaviour Counselling
Nutritional Counselling
Diagnostics
Full laboratory in house and referral
Internal and External Parasite Detection and Prevention
Digital X-ray Imaging with Board Certified Radiologist Consultations
Ultrasound with Board Certified Radiologist and Cardiologist Consultations
Tonometry
Blood Pressure Monitoring
Electrocardiogram
Endoscopy
Surgical Services 
Spay/Neuter
General Surgery
Pre anesthetic screens (bloodwork, urinalysis, electrocardiogram)
Pulse Oximetry and Blood pressure
Dentistry
Digital Dental Imaging
Canine and Feline Dentistry
Additional Services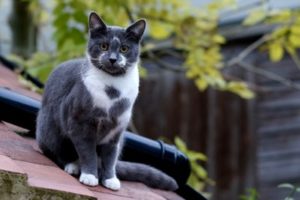 Examinations Consultations by appointment
The examination/consultation is vital to properly diagnose and effectively manage your pets health. No pet is alike! Our consultation will be unique to your specific pet! Patient and client comfort are a priority!
Tip of the nose to the tip of the tail!  The physical examination is a mutually inclusive experience for all!
Eyes
Ears
Nose
Mouth and teeth (oral health)
Chest (heart and lungs)
Abdomen (palpation for organs, abnormalities)
Legs, Paws, Nails
Skin (lumps and bumps), hair coat
Mobility
Nutritional requirements for different lifestages
Weight and body condition
Behaviour
All these plus your valuable input help us make an individualized plan for your pets health based on what is important and what is not important!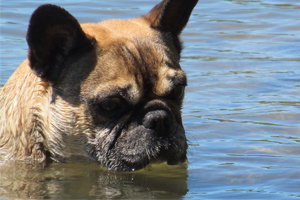 Diagnostics
Veterinary diagnostic tools play an important role in keeping your pet healthy! Animals instinctively hide disease! Many medical conditions and diseases cannot be diagnosed and treated without diagnostic testing!  Appropriate diagnostics when needed enable effective and fewer treatments as well as resolution and management of chronic conditions. We are equipped to perform a variety of advanced diagnostic procedures that allow us to make the most accurate and timely diagnoses possible.
Diagnostic procedures we offer at our animal hospital include:
Bloodwork
Complete Blood Count: Detects infection, inflammation, anemia
Chemistry Profile: Detects liver, kidney, electrolyte and muscle disorders
Thyroid Function: Detects hyper- or hypo-thyroidism
Early disease detection screening
Fecal testing: Detects intestinal parasites like roundworms, hookworms, whipworms, coccidia
Urine testing (urinalysis): Detects urinary tract infections, urinary crystals, kidney disease, diabetes
Cytology and Cultures: Detects potential infection of urine, ears, skin and treatment options
Digital Radiographs (X-rays)Full body and  Dental: Detects fractures, intestinal issues, bladder stones, arthritis, cancer, etc.
Ultrasound: Detects intestinal, liver, kidney, pancreatic, adrenal, and bladder diseases
Echocardiogram and ECG: Detects heart diseases
CT Scan/MRI: Detects neurological disease, cancerMaking an accurate diagnosis can take time, and we know how stressful this process can be. Rest assured that we will keep you informed and do only what is absolutely necessary and in your pet's best interests to make them well. Whether we are using our in-house laboratory to obtain timely test results or our local Reference lab to obtain results your pet will be treated with compassion and care.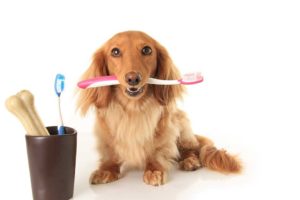 Dentistry
Dental prophylaxis or cleaning are routinely performed on a patient with an essentially healthy mouth. The intention is to prevent periodontitis (bone and tooth loss) as well as other common ailments of the mouth. A general anesethic is required to effectively and safely perform a proper dental cleaning.
Please call our office to address all of your pet's oral health concerns. A healthy mouth is a happy pet!
Dental Prophylaxis at the Davenport Road Animal Hospital
Pre procedure antibiotics may be administered prior to the procedure to prevent the spread of bacteria through the bloodstream while the teeth are being cleaned.
A thorough physical and oral examination, electrocardiogram and bloodwork/urinalysis is done and a patient appropriate anesethic plan will be finalized by the veterinarian prior to being anesthetized.
All patients will receive i.v. fluids before, during and after the dental cleaning.
The patient is anesthetized and placed on a warming pad.
Dental radiographs may be performed.
Before cleaning begins the mouth is cleansed with a 0.2% Chlorahexadine solution to reduce the number of bacteria in the mouth.
The gums, teeth and roots are explored and any abnormalities will be charted.
The teeth are then scaled to remove visible calculus (tartar) and invisible plaque above and below the gum line.
Teeth are then polished using a special polishing paste.
Sub gingival irrigation is performed to remove debris and prophy paste.
A fluoride treatment is applied.
Please call our office to address all of your pet's oral health concerns. A healthy mouth is a happy pet!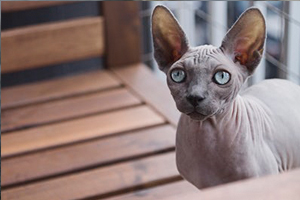 Surgical Services
Anesthesia and pain management
General Surgery-soft tissue surgery
Orthopedics/Specialty Surgery-Board Certified Surgeon
We are dedicated to optimizing patient outcomes and committed to provide the best possible care for your pet before, during and after surgery.  Whether it's a routine spay or neuter, or a more complicated surgery we will perform a variety of minimally invasive techniques whenever possible to promote rapid diagnosis, repair, healing and to minimize patient discomfort.
Surgical Services Block – Tracy add text here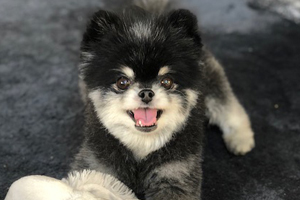 Additional Services
Hospitalization and Nursing Care
Class IV Laser Therapy
Nutrition counselling
Behaviour counselling
Weight Management Programs
Wellness Programs

Kittens and Puppies
Adults
Seniors

Veterinary Pharmacy
Drop off Service
Additional Services Block – Tracy add text here